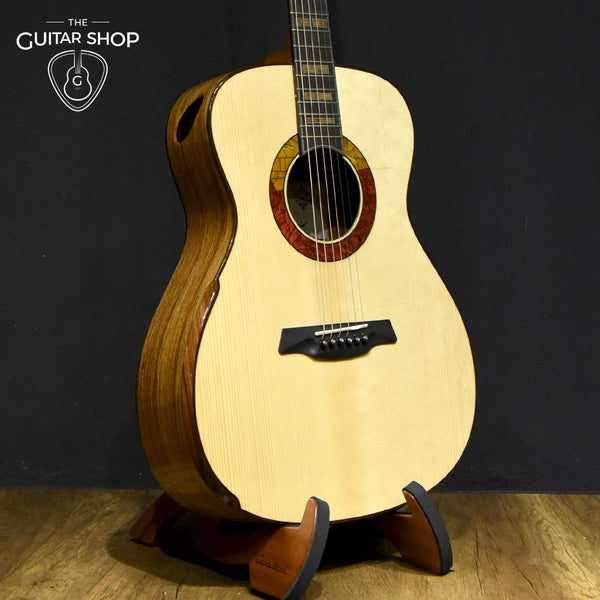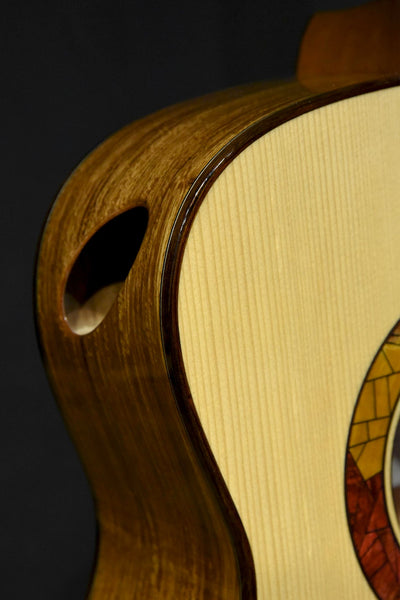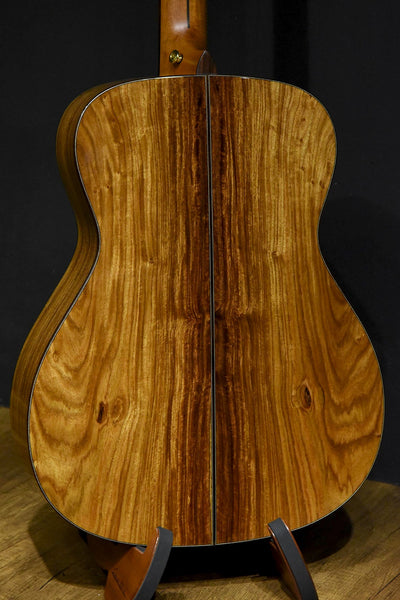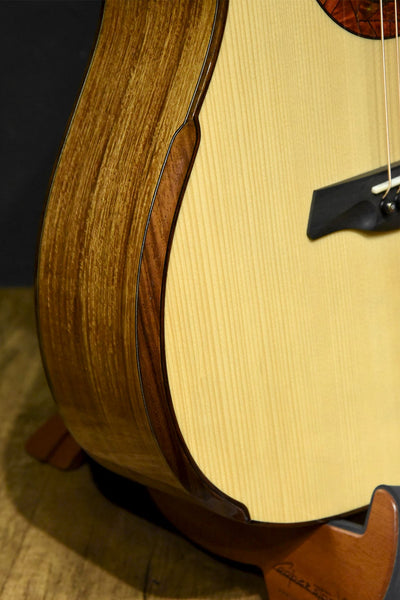 Maestro Guitars
Private Collection Victoria SG SB AX PC-VISGSB4AX
"
Made from reserved collection of premium tonewoods, these guitars are built in very few pieces seasonally with utmost meticulousness and attention to detail. Furnished with intricate designs and exclusive appointments such as Solid Lining and Advanced Hybrid Bracing, these collector-grade pieces are simply outstanding in every aspect.


COLLECTOR PIECES
Built in very limited pieces, the Private Collection features the best there is when it comes to steel string guitars. Every single instrument is uniquely designed and completed with very fine adornments highlighting our expression of love for this craft. As there is no piece considered similar at a certain point of time, these works of art is every collector's must-have.
A SOUND THAT CAPTIVATES
Private Collection guitars are carefully handvoiced to bring out a very refined tone. Known for their incomparable response, well defined articulation of every single note, and a projection that fills the entire room, the sound of these guitars embraces the player while captivating the audience – a tone that can launch a thousand ships.
PREMIUM WOOD PAIRINGS
Made from our reserved collection of premium tonewoods, these guitars exhibit elegance both in tone and form. These handpicked tonewoods are kept and seasoned naturally for years as they possess very special characteristics that will make an exceptional instrument – delicate response, very rich in tap tones, and expressive woodgrains that is enthralling at first glance.
EXCLUSIVE APPOINTMENTS
Making good guitars is an everyday thing, but making exceptional ones requires more than the usual. This is the reason why we put only the best that we know on these guitars.  Built with hard-to-come-by features such as Advanced Hybrid Bracing, Solid Lining, and Double Sides, these collector pieces are simply outstanding inside and out.

BRAND Maestro Guitars
SERIES Private Collection
SHAPE 000
SOUNDBOARD Solid Adirondack Spruce
BACK & SIDES Solid Senegal Rosewood
SIGNATURE OPTIONS Soundport & Beveled Armrest
ROSETTE Mosaic Wood
BINDING Rosewood
PURFLING Wooden Lines
LINING Solid Lining with Double Sides
BRACING Advanced Hybrid Bracing
BRACING MATERIAL Quarter-Sawn Sitka Spruce
NECK Carbon Fiber Reinforced Khaya Mahogany with Ebony Strip
NECK JOINT Dovetail
FINGERBOARD Ebony
FINGERBOARD BINDING Rosewood
BRIDGE Ebony
NUT & SADDLE MATERIAL Unbleached Bone
BRIDGE PINS Ebony
HEADSTOCK STYLE Modern Maestro
MACHINE HEADS Gotoh SGS510Z Gold
STRINGS Elixir Phosphor Bronze Nanoweb Light .012-.053
FINISH Polyurethane Super High Gloss
SETUP PLEK Setup
CASE Premium Polycarbonate Hardcase

"